Anchoring your foundation for a brighter future: Earn a Coast Guard-approved license and get trained for a career on the river
Learn About Navigation, First Aid, and More!
The River School was established to help you along your journey toward having a career on the river. The River School offers Coast Guard-approved classes, as well as training in vessel operation and safety. Our programs are designed to give you the skills you need to be a safe and successful river operator. We offer both classroom and on-the-water instruction. Our experienced instructors will equip you with the knowledge and skills you need to earn your Coast Guard license and begin your career on the river. Contact us today to learn more about our program and how we can help you achieve your goals.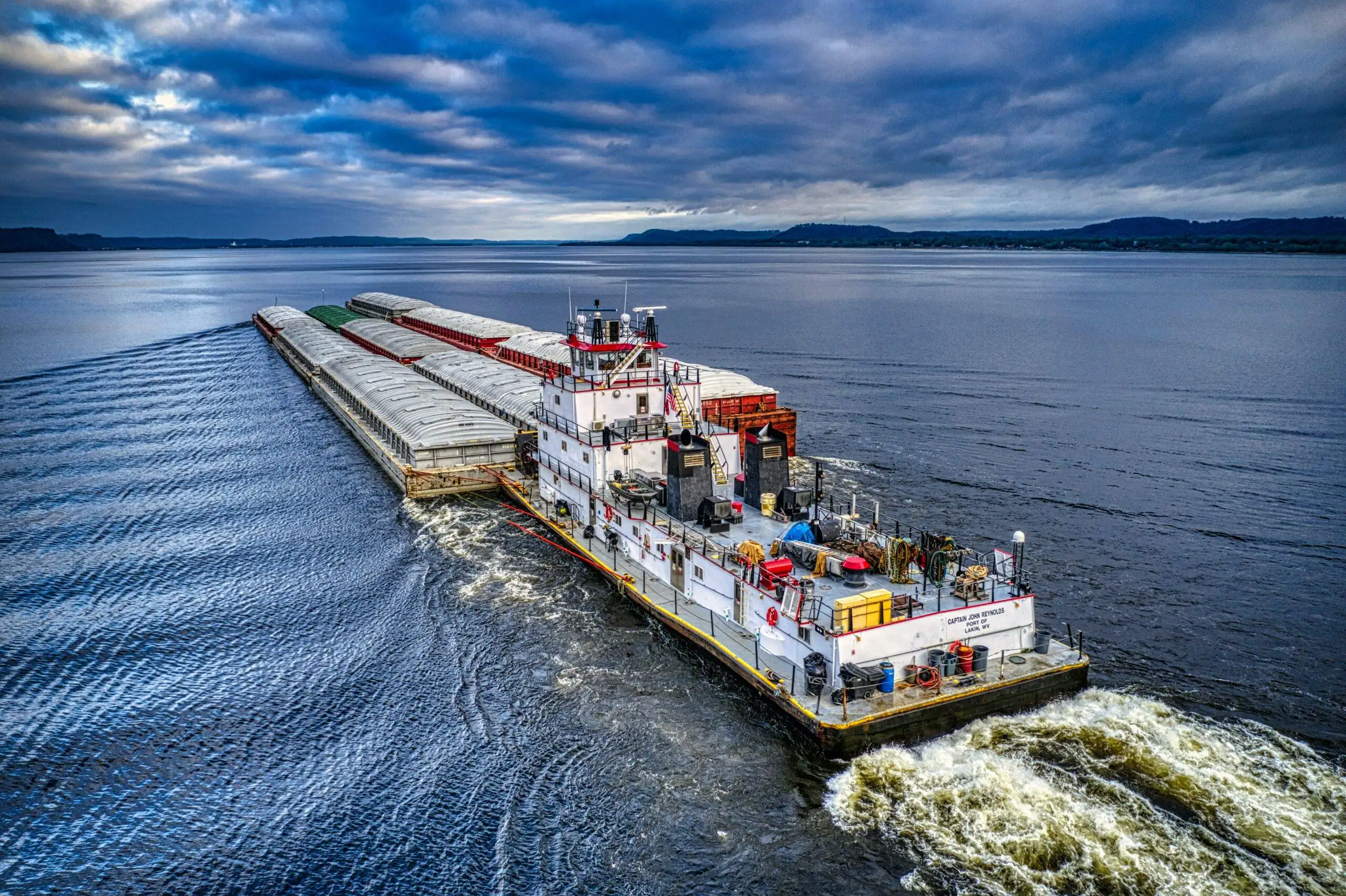 REJECTED
Renewal Applications
1 out of 5 applications for renewal are rejected...
... and get returned to the applicant, according to recent performance reports.
The Coast Guard National Maritime Center demands that application paperwork for license renewals be in order. We are here to assist in this process.
The River School has offered travel courses in the Pittsburgh area.
Keith Alexander
Owner & Instructor
A retired Coast Guard Chief Boatswains Mate, Keith's service on a river buoy tender gives him a strong foundation for working with our students. His easy going manner and depth of knowledge make learning complicated subjects fun and interesting.
Meagan Hora
Instrutor/Operations Officer
As a first-aid instructor, she prepares students and staff to prevent, recognize, and respond to medical emergencies. As operations officer, she oversees administrative responsibilities such as managing budgets, preparing reports, scheduling classes, and application assistance.
Ray Sexton
Instructor
After a 30-year career in the U.S. Coast Guard as a Master Chief Boatswains Mate, this retiree has continued to lend his expertise and knowledge working for seven years for ACBL and Parker Towing on board their vessels as Pilot/Relief Captain while also serving seven years instructing with Seamen's Church Institute and River School. His dedication is demonstrated by three separate master licenses showing proficiency in piloting inland tows & western river power-driven ships of 200 tons or less!
Horace Green
Student Leadership Mentor/Tutor
After serving 4 years in the United States Marine Corps, Horace went on to embark on a journey of law enforcement, until he found his love for the river in 2018. He enjoys playing music and from time to time can be found on a stage with his band! He was born,raised, and still resides in Louisiana! And yes you guessed right, he's an LSU fan. His love for people and passion for knowledge make him a great asset to the team. Captain Horace considers Captain Ray Sexton to be his mentor and strives to be the best instructor apprentice possible!
Capt. Kevin Mullen
Instructor
He is our Louisville, KY "branch." A true "hawse pipe" sailor, Captain Kevin came up through the ranks to obtain a First Class Pilot license. He's one of very few licensed people qualified to operate a steam-powered, stern paddle wheel packet boat. His professional resume' includes service as the Senior Master on the Belle of Louisville.
Anthony Morris
Instructor - Tankerman Courses
Capt Anthony has more than 40 years of experience in the Inland industry, both afloat and ashore. A knowledgeable instructor, Anthony enjoys working with our students.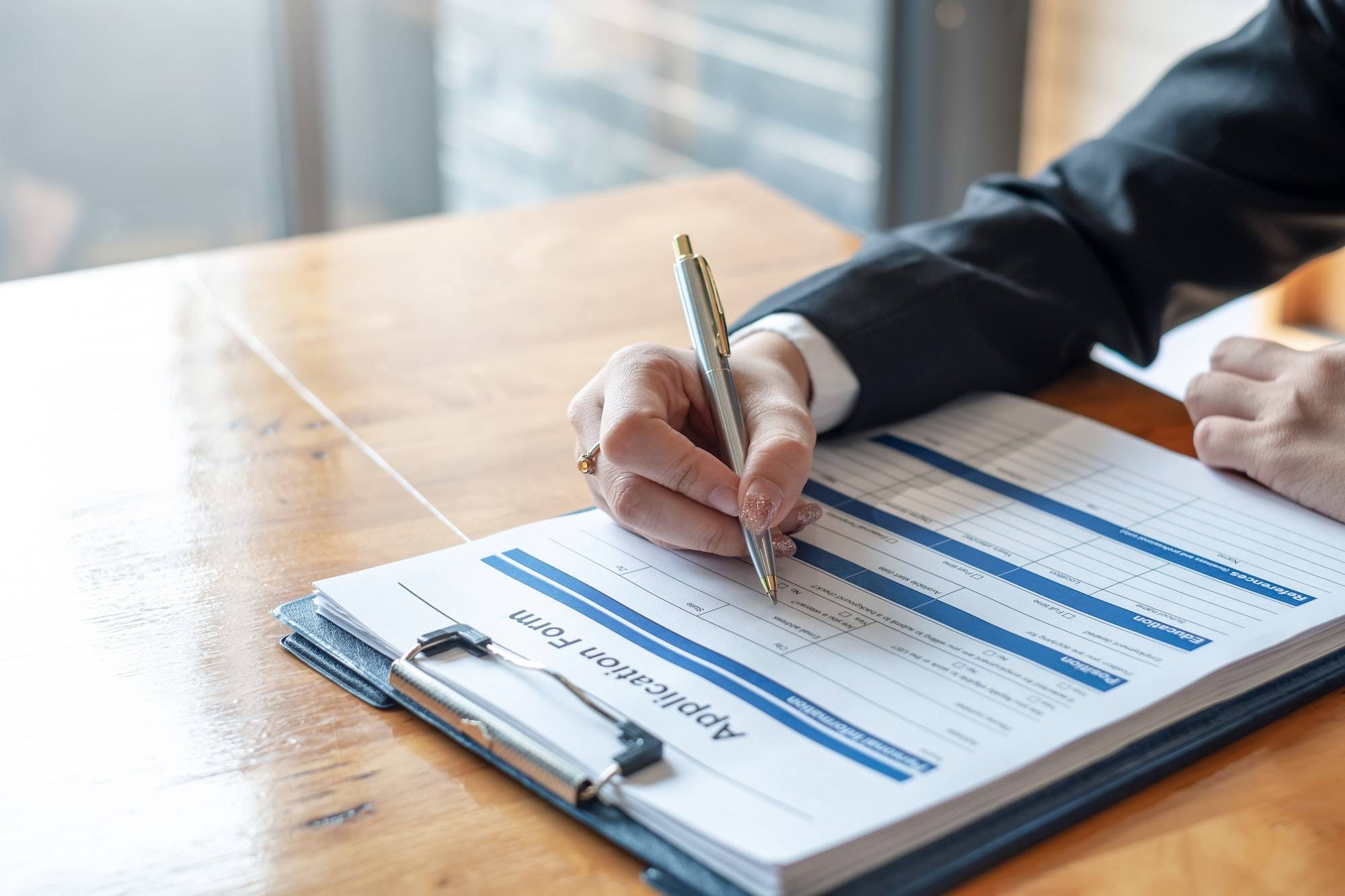 One of the most difficult tasks in obtaining a license is dealing with the Coast Guard paperwork. We can help! We've helped thousands of rivermen and inland mariners navigate the rocks, bends, and bars of the application process.
We provide a complete application package including all of the forms required for the license sought. Advice and assistance in completing the package is available via our toll-free phone number or email. Upon receipt, we review the package for completeness and contact you for any missing or incomplete information. Your pre-screened application package is then delivered to the Coast Guard REC in Memphis for processing. (Note: The Coast Guard provides express service for your application once we have prescreened it. This means a quicker turn-around for your license transaction.)
Professional Books & Videos
The River School offers many 
professional books
 and 
training videos
 including Minutes to Live!, Mariner's Guide to the Inland & International Rules, The River Radar Manual, Tank Barge Fire Safety, Towboat Fire Safety, Maritime Security Awareness, Regulations Handbook for Uninspected Towing Vessels, Regulations Handbook for Liquid Cargo Operations, and Regulations Handbook for Maritime Security.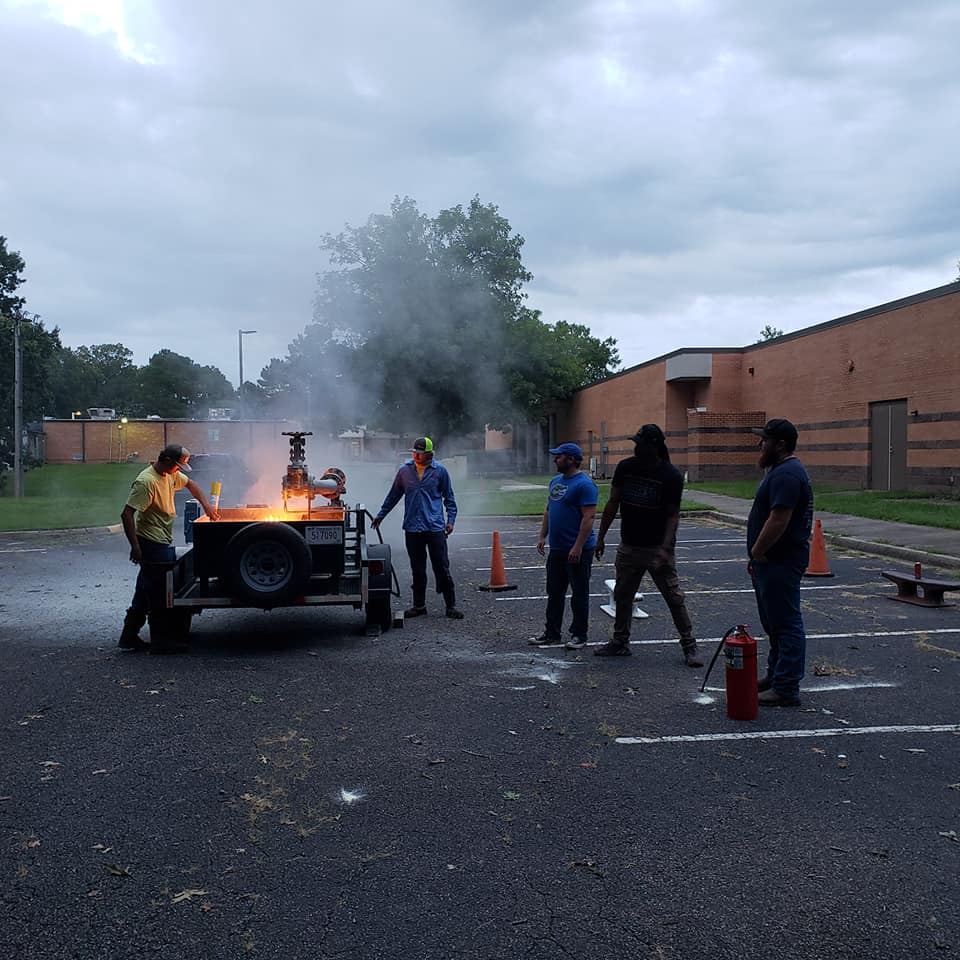 The River School offers a variety of courses, both those required by Coast Guard regulations and others for individual professional development. Our courses are all transportable making them convenient and cost effective. Our instructors are professionals with service in the U.S. Coast Guard, the U.S. Merchant Marine and the river industry. All are highly qualified in their field and are experienced, proven training professionals.
Training courses offered by The River School include licensing, maritime security, radar, tankerman, and personal survival and river rescue.
THE WORK OF THE RIVER SCHOOL TODAY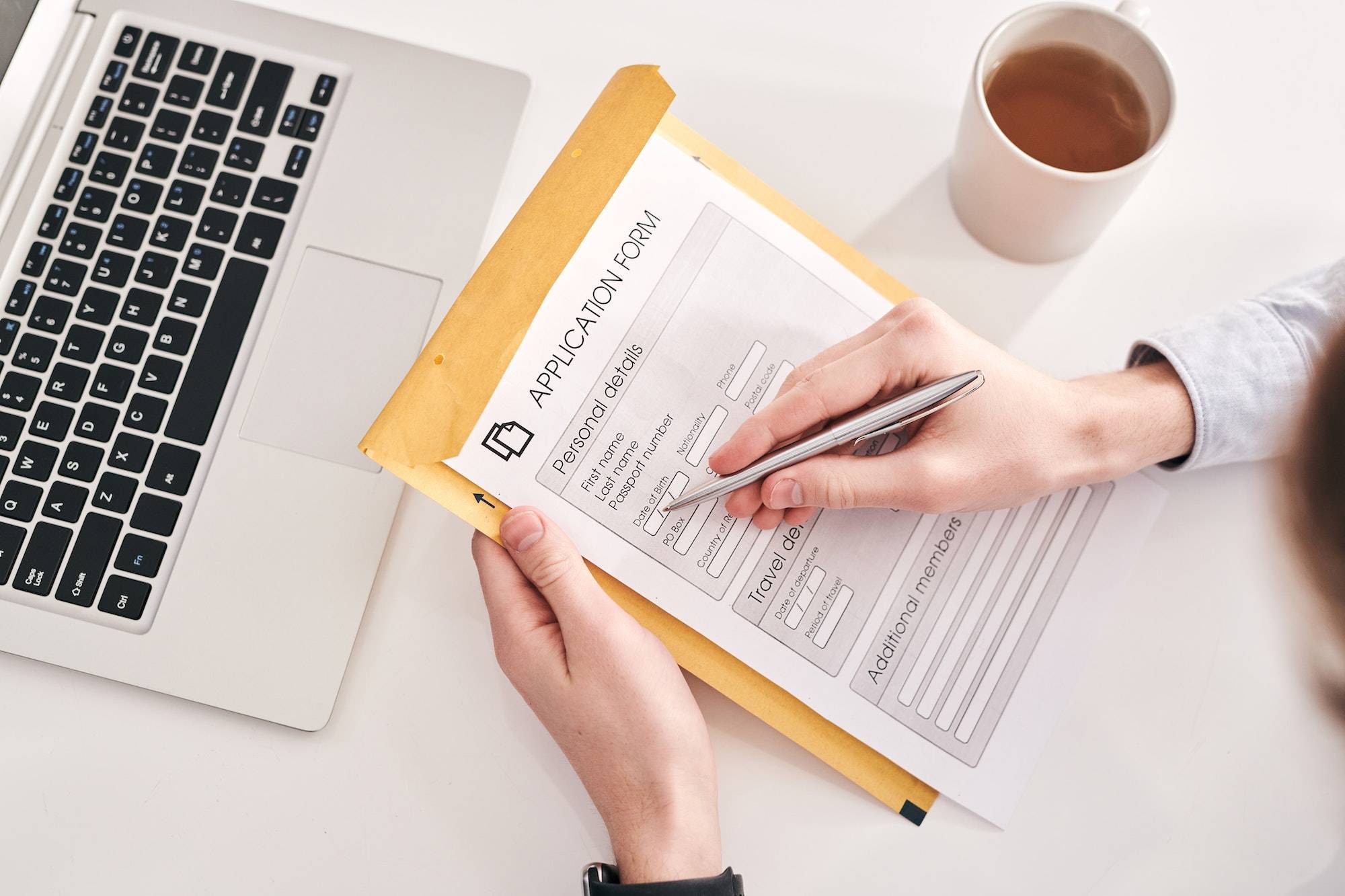 Application assistance, training courses, books, videos
In 1972 the Coast Guard established new requirements for licensing mariners who operate towboats on Western Rivers. The new rule introduced a series of examinations which must be successfully completed to qualify for an Operator Uninspected Towing Vessels (OUTV) license. Captain Billy Hutto and his wife Betty co-founded The River School to assist them in preparing to meet the academic requirements of the new license. From the very beginning, The River School focused on providing individual rivermen with personal support in dealing with regulations, applications, and examinations.
That tradition of support continues to this day. The past three decades have seen significant changes in the towing industry and Coast Guard licensing regulations. New requirements have been created for radar observer and tankerman endorsements. A new towing license has been implemented with a new entry level Steersman license. At each step of the way, the staff of The River School has been there, supporting rivermen and women.
The changes in the regulatory landscape have also changed The River School. While license preparation remains an important part of our business, we have broadened the range of services we provide. We're more than just license prep!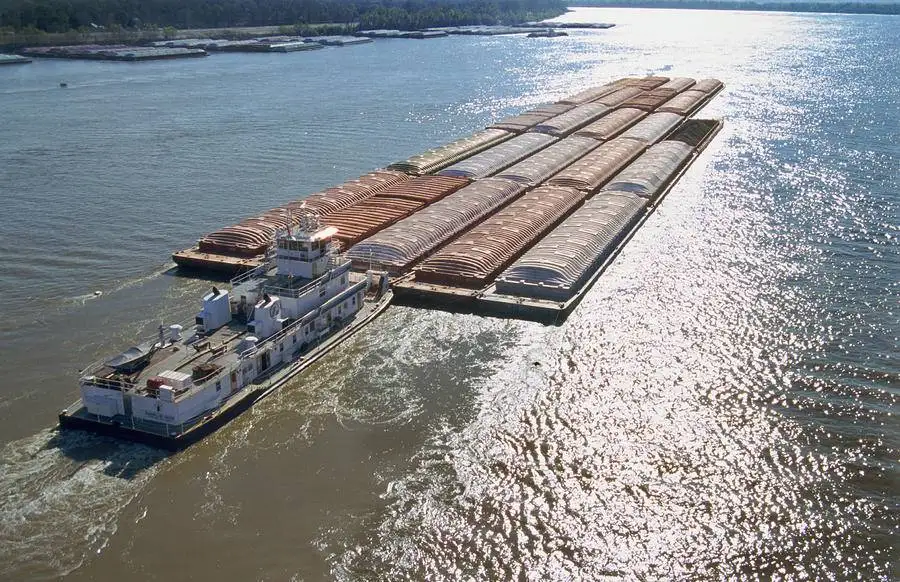 U.S. Domestic Towing Industry
The U.S. Army Corps of Engineers maintains 12,000 miles of navigable rivers, inland and intracoastal channels with 191 locks and dam sites. The domestic towing industry includes about 5,500 towing vessels in the "fleet", employs more than 33,000 people and supports more than 500,000 additional jobs generating more than $100 billion in economic activities.
All of the investment in equipment and infrastructure (and the associated jobs) go for naught unless we can continue to recruit and train the professionals who "stand between the sticks" navigating the waterways.